The gorgeous 28-year-old Argentine Spanish model and author, Georgina Rodriguez, is a long-time girlfriend of Manchester United's 37-year-old Portuguese football star Cristiano Ronaldo and also the biological mother of two of the footballer's kids.
Though Georgina might be married to one of the greatest and most influential football stars of all time, she is also very famous herself on social media.
The Argentine Spanish model has over the years gathered millions of followers online and holds a reputation for being one of the world's most-followed models on the popular social media platform, Instagram.
Georgina often takes to her Instagram page to share updates about her lifestyle, family, and career with fans online.
READ ALSO: Popular Nigerian Celebrities Who Recently Shared Loved Up Pictures With Their Wives In Another Country
In the Argentine model's recent update, she shared a cute new photo of her and Cristiano Ronaldo's baby.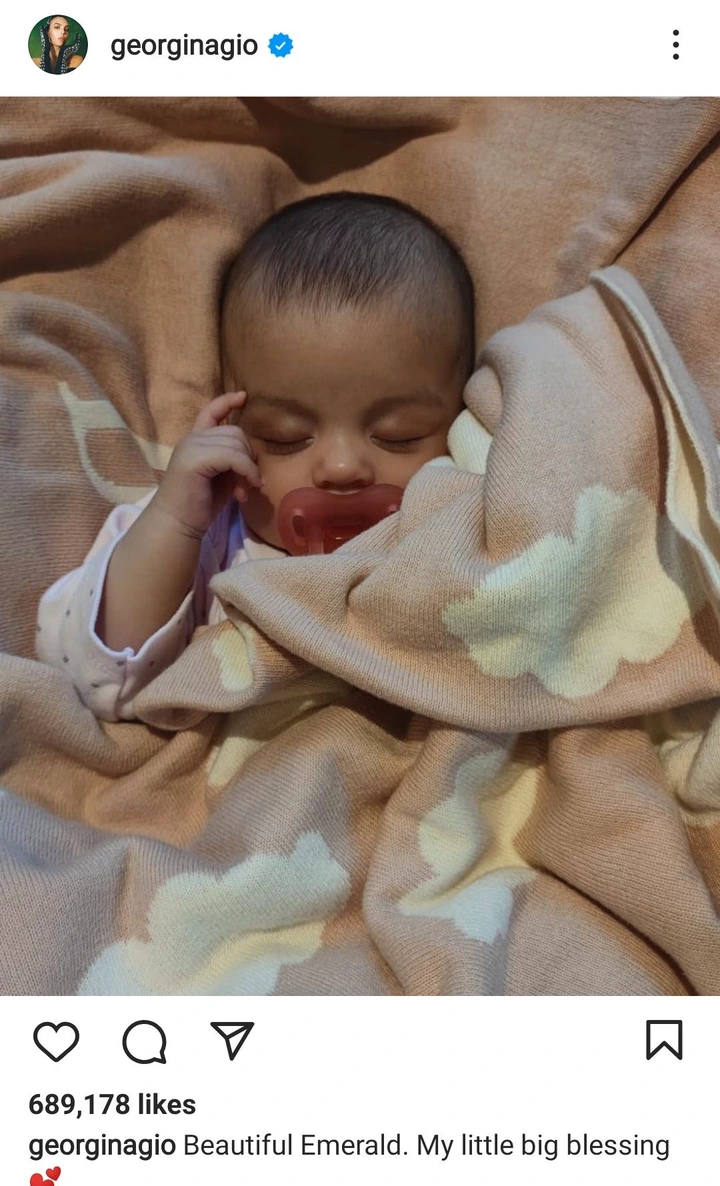 In the caption of her post, Georgina Rodriguez revealed her daughter was her big blessing and called her a beautiful Emerald.